ACE Engineering & Technology
* Click on each item to see the details of the business.
IT SERVICE
We provide efficient operation and management of computational resources based on experience and technology.
We provide systematic maintenance of IT infrastructures such as OA devices, servers, and networks, and data on failure management and device management to increase the total cost of ownership (TCO) reduction effect.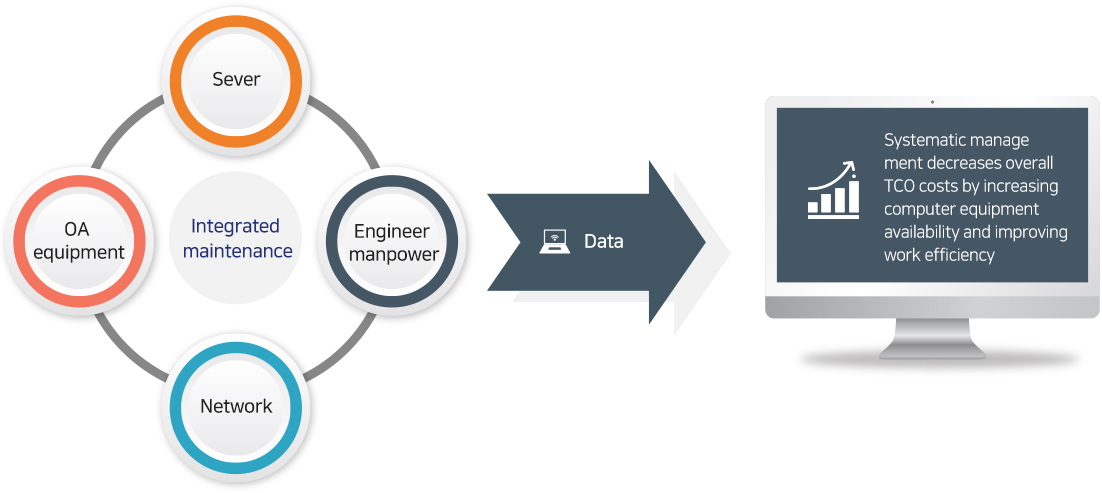 Server, SW, OA equipment
Based on many years of experience and know-how, we supply equipment and solutions suitable for the customer's work environment
Supply servers, PCs, and OA devices from vendors such as HP, Lenovo, Samsung, and LG at reasonable prices.
Minimize downtime by computerized devices with quick response
Genuine software sales, asset management, and security solution supply
Network
Build-up smart NETWORK environment
Suggestion and supply of various NETWORK solutions
L2, L3, backbone switch, VPN equipment, wireless AP, security firewall, etc.
Engineer Manpower
In-house work at the customer's offices to meet the needs.
Software developer (Net, JAVA, AM (PML), etc.)
Outsourcing