ACE Engineering & Technology
* Click on each item to see the details of the business.

"Non-stop cleaning of electrical and electronic equipment with power on"
Uninterruptible (non-charged) cleaners protect equipment by preventing malfunctions that may occur due to fine dust or foreign substances adhering to circuit boards such as telecommunication base stations, factory electrical rooms, household appliances. These cleaners will extend its service life. And this is an innovative eco-friendly cleaning product.
Features of leaning or washing of Extra & High voltage electrical-electronic communication equipment on the energized situation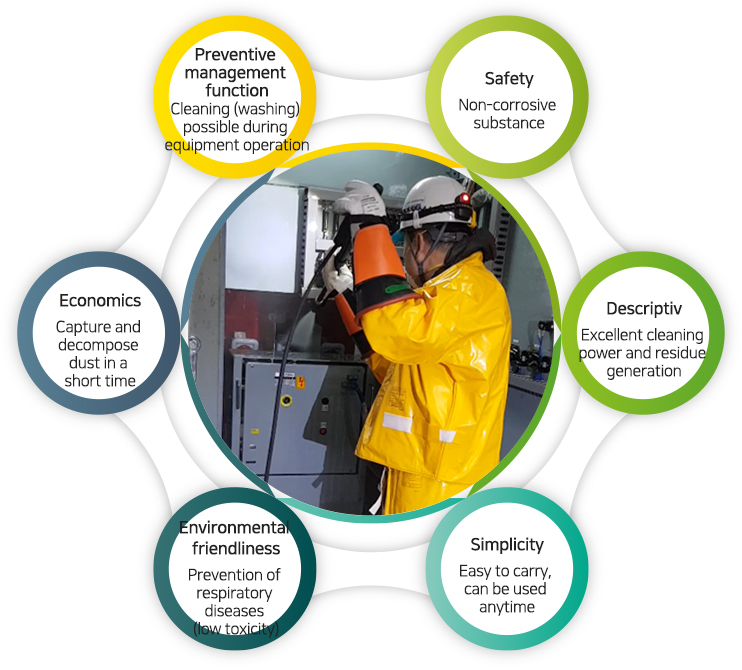 Service procedure of cleaning or washing of Extra & High voltage electrical-electronic communication equipment on the energized situation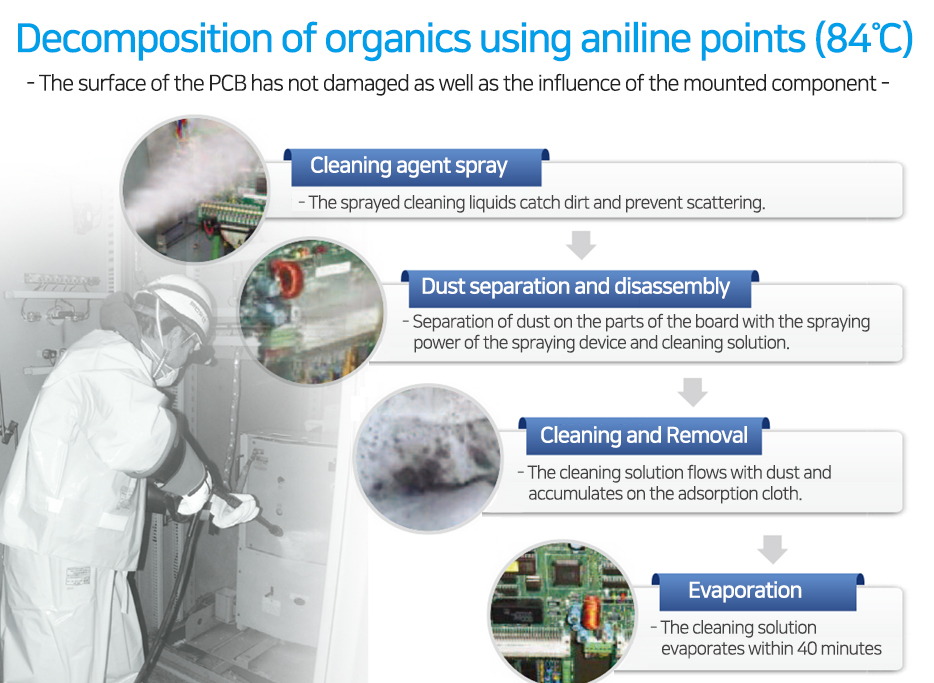 Subject to insulation reinforcement of electrical equipment, PCBs and precision parts (Completed Work)
ACB(Circuit breaker)

VCB(Circuit breaker)

M.O.F

TR

Battery

Condenser

Bus bar

Elevator

Transformer

Transformer

Communication equipment

Elevator

CT

Cable

UPS
Profit after problem solving